I've rounded up the best healthy smoothie recipes for lactation for new moms around the world.
These smoothies are fast to make, yummy, and will boost your milk supply.
That's called a triple threat, right?
Let's jump in.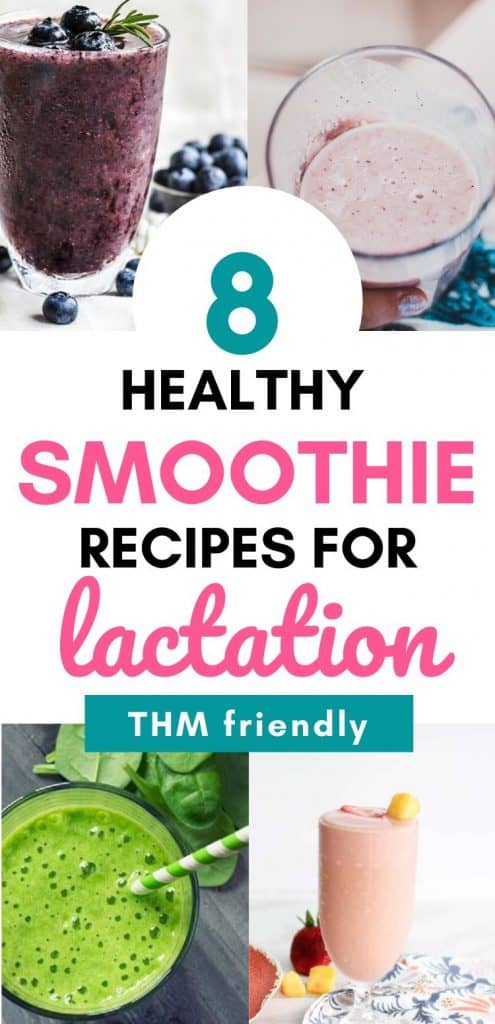 This post is where you can find all of the best (cough *easiest* cough) smoothie recipes for lactation in one place. Ahhh, how nice is that?
You'll also get the gist of what's in each recipe, any of my notes and substitutions to stay in line with the Trim Healthy Mama (THM) plan, and a quick guide to some of the popular boobie smoothie ingredients.
A note for THM's: please do NOT be worried about having strict S's and E's if you are a new mom… heck, even if you're not a "new" mom, don't worry about being strict with the plan. Breastfeeding moms need crossovers (XO). You need it. Your baby/toddler needs it. Enjoy!
Many of the clickable links on this page are affiliate links. That means, I receive a small commission for each item you buy through my link at no additional cost to you.
Great Ingredients to Find in Smoothie Recipes to Boost Milk Supply
These are some of the things you'll want to see in a healthy smoothie recipe:
Oats: the #1 galactagogue, which is a substance that promotes lactation
Flax Seeds: high in essential fatty acids that you need for lactation
Sunflower Lecithin: breaks down fat molecules in breast milk to prevent clogged ducts and mastitis, improves overall milk flow (I took this every day after having constantly clogged ducts and had AMAZING results.)
Chia Seeds: a great source of the protein, calcium and essential fats that nursing moms need
Brewer's Yeast: excellent for boosting milk supply (note: Brewer's Yeast can have a bitter taste. If your supply is fine, don't bother buying this special ingredient.)
Nut Butters: gives oh-so-important fat and protein to kick round-the-clock hunger to the curb
Leafy Greens (like spinach): high in phytoestrogens which have been shown to support milk supply
Milk Dust protein powder*: an absolute powerhouse of essential lactation ingredients all in one place
*I put Milk Dust last on the list because I don't want you to think that you need to run and buy this special ingredient ASAP… yes, it is a great supplement. But, God has supplied us with many foods to boost milk supply that are cheap and easy to access that I wanted to tell you other options first.
8 Lactation Smoothies That're Healthy and Delicious
#1: Peanut Butter Banana Yogurt Lactation Smoothie, THM XO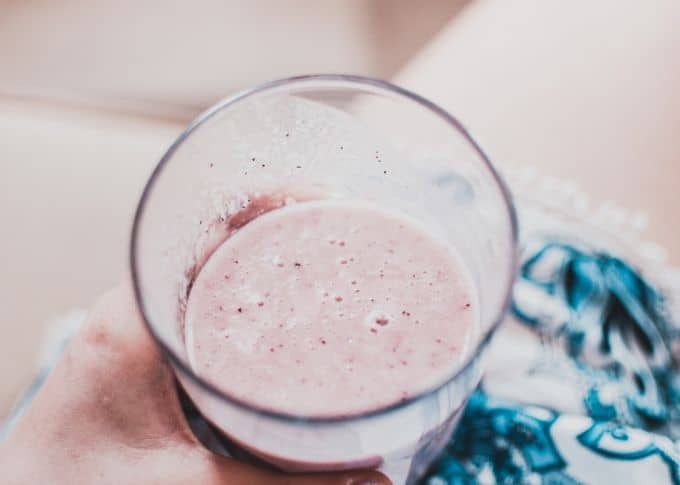 1 Cup 0% Greek Yogurt
½ Cup almond milk (unsweetened, plain) or honestly, sometimes I just use water
1 Tablespoon peanut butter
2 doonks THM Pure Stevia powder
½ tsp sunflower lecithin
½ large banana or 1 small banana, frozen
Add ice as desired
Blend and Enjoy
#2: Strawberry Banana Lactation Smoothie, THM E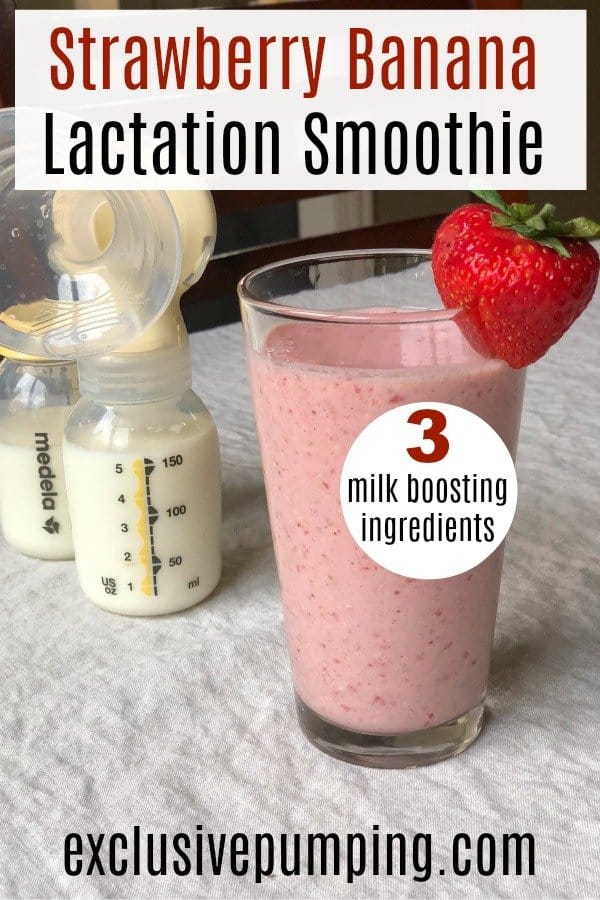 This recipe is an easy go-to smoothie recipe for lactation – who doesn't love a good strawberry banana smoothie? The Strawberry Banana Lactation Smoothie recipe is only 8 ingredients- all of which can be found in your local grocery store.
Get the full recipe on ExclusivePumping.com
#3: Blueberry Lactation Smoothie, THM E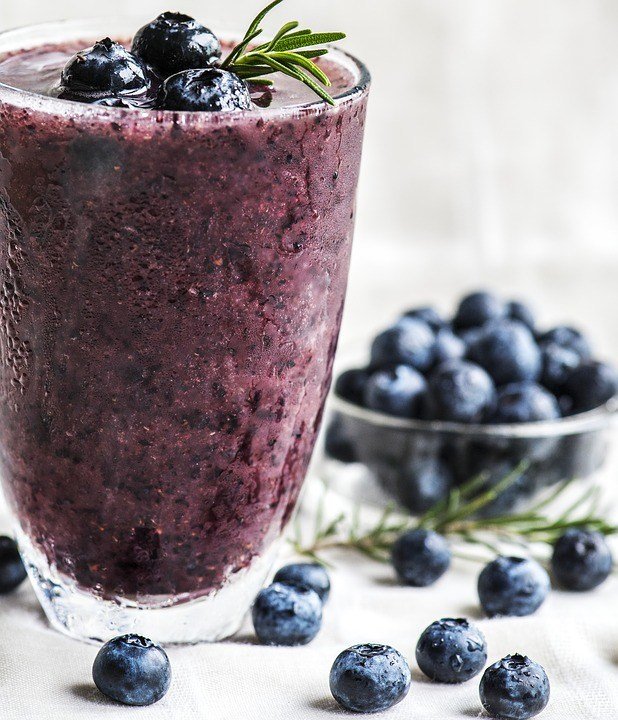 This smoothie recipe for lactation includes Brewer's Yeast, oats, cashews, and blueberries. So, it is perfect for boosting milk supply. 
See the full recipe on VigorItOut.com
THM substitution: instead of 1 packet stevia sweetener (I'm not sure what kind she uses), sweeten with either 2-3 doonks THM Pure Stevia powder, 1-2 tsp Super Sweet blend, or 2-3 tsp Gentle Sweet blend. Sweeten with honey (to taste) if that is preferable.
#4: Chocolate and Banana Boobie Smoothie, THM XO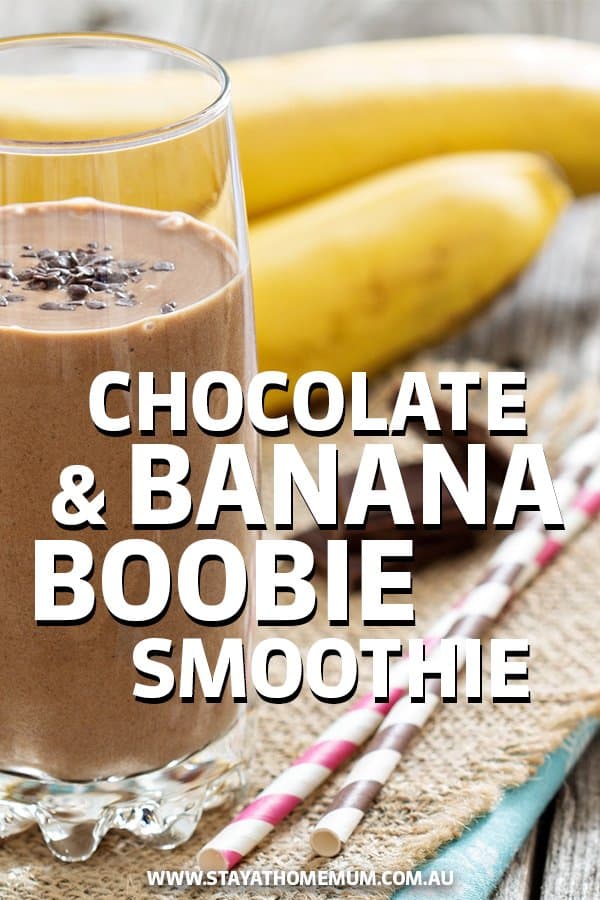 Peanut butter, bananas and CHOCOLATE. Now, this is what every breastfeeding mom needs! This simple smoothie recipe is quick to make and makes you want to stick your head in the blender to lick it clean. (which is not recommended)
Try this recipe from StayatHomeMum.com.au
THM substitution and special notes: use almond milk, coconut milk or cashew milk for the milk of choice. Add 1-2 doonks of THM Pure Stevia powder for a more dreamy smoothie.
#5: Skinny Tropical Pink Protein Shake for Breastfeeding Mamas, THM E
Holy deliciousness. This is the perfect smoothie recipe for summer! The Skinny Tropical Smoothie has only 7 ingredients and features Milk Dust, brewer's yeast, oats, and flaxseed; all of which are amazing for milk production.
Make it now with the recipe on JoyfulMesses.com
#6: Peanut Butter Oatmeal Lactation Smoothie, THM XO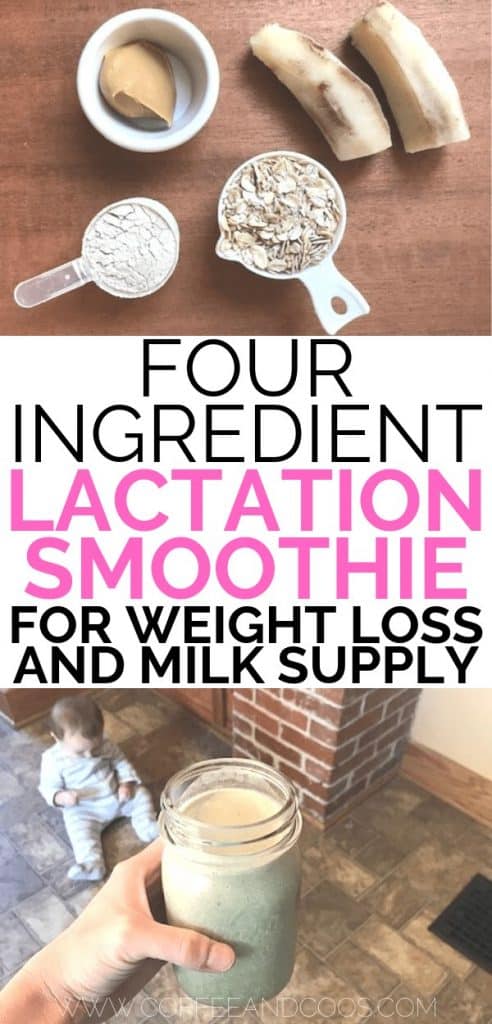 This healthy smoothie recipe is only 4 ingredients. It features Milk Dust protein powder, oats, and peanut butter for great milk supply and a full tummy.
Get the full recipe on CoffeeandCoos.com
#7: Chia Strawberry Banana Lactation Smoothie, THM XO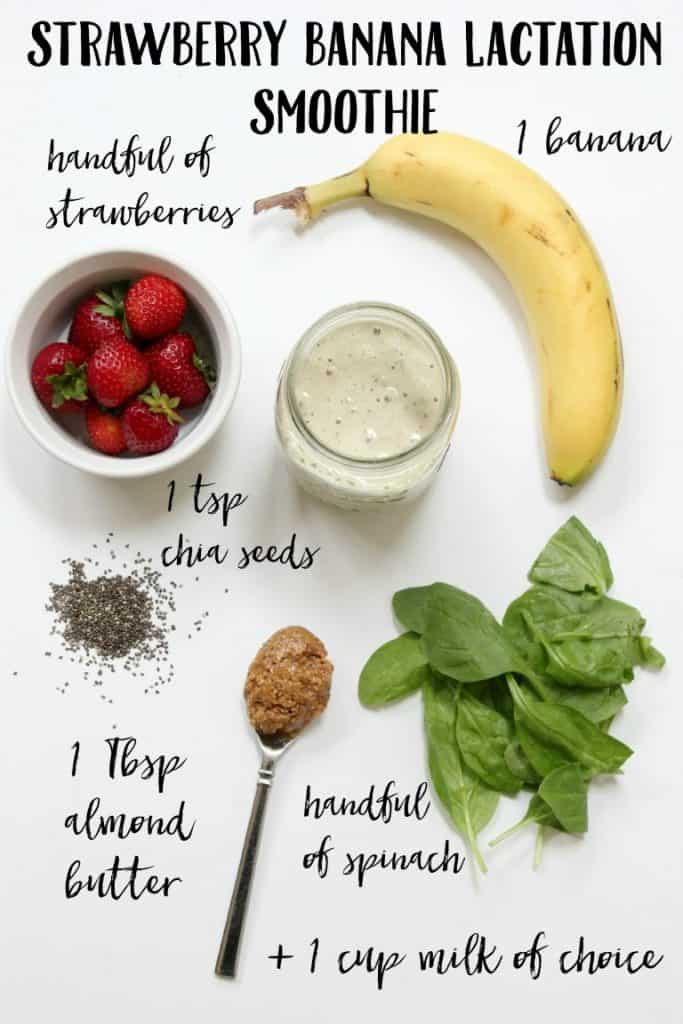 I wanted to share this strawberry banana smoothie recipe in addition to smoothie recipe #2 because it features chia seeds and nut butter which help make fattier milk. And, this smoothie will stick with you longer because of the fat content. Score!
See the recipe on LaurenMcBrideBlog.com
THM substitution: use coconut milk (as recommended), almond milk or cashew milk instead of cow's milk.
#8: Avocado Lactation Smoothie, THM XO
And, finally, a green lactation smoothie recipe. Leafy greens are amazing for you but can do wondrous things for lactation, especially. This green smoothie recipe is only 5-6 ingredients and is quick to make.
Try it for yourself with the full recipe on BlenderAuthority.com
THM substitution: leave out the banana for a THM S.
Which one are you going to make? Let me know in the comments below.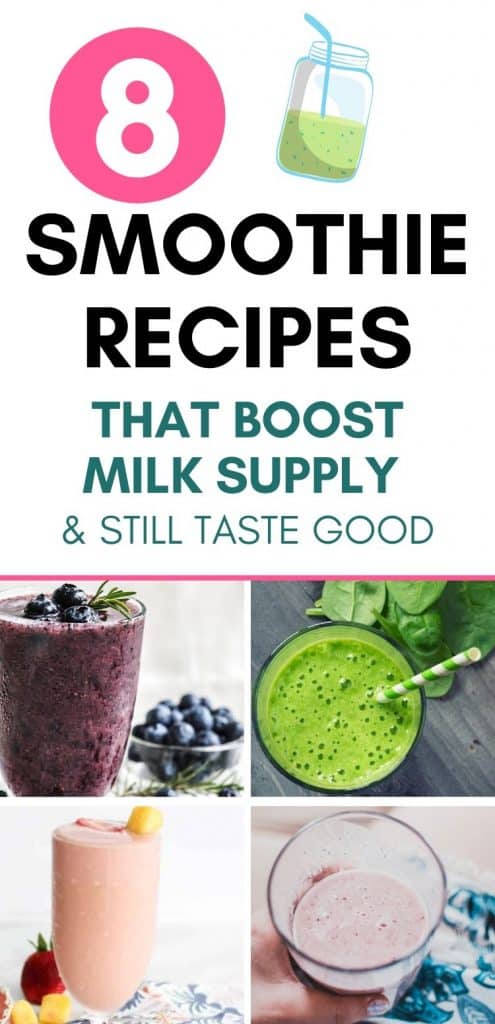 Related Posts: