This post includes essential oil links that if purchased, I will receive a small commission, at no additional cost to you. Thank you for supporting my growing family!

Sign Up Now! Learn how here…

The Best 7 Essential Oils For Frugal Mamas
Essential oils have become a very normal part of our family's life. I started using essential oils more regularly after I started learning how to use them. Then, when I realized that they really do "work", I started running out of our favorites more frequently.

I took a free educational course on essential oils through Dr. Eric Zielinski (Dr. Z). I learned so much from him and his wife. They do not affiliate with any particular essential oil company which helps me to feel like I can trust their opinions. Their book, The Healing Power of Essential Oils, is amazing! Their book (and website) is one of the first resources that I found that actually included scientific research.
Who To Trust
I have bounced around between different essential oil companies and have finally settled on a company that I believe is the best. I have had adverse reactions to other company's essential oils because of the quality of their products. I have always felt best when I use Young Living essential oils.
When I joined Young Living as a member, I also became a member of a few Facebook groups run by members in my team. The Facebook groups are invaluable to me! I can ask questions and see how other people are using their oils. I have learned a stupendous amount of information from the Facebook group. One of the neat things about our team is that we have a medical doctor, Dr. Edie Wadsworth, who gives great information about essential oils from a medical point of view.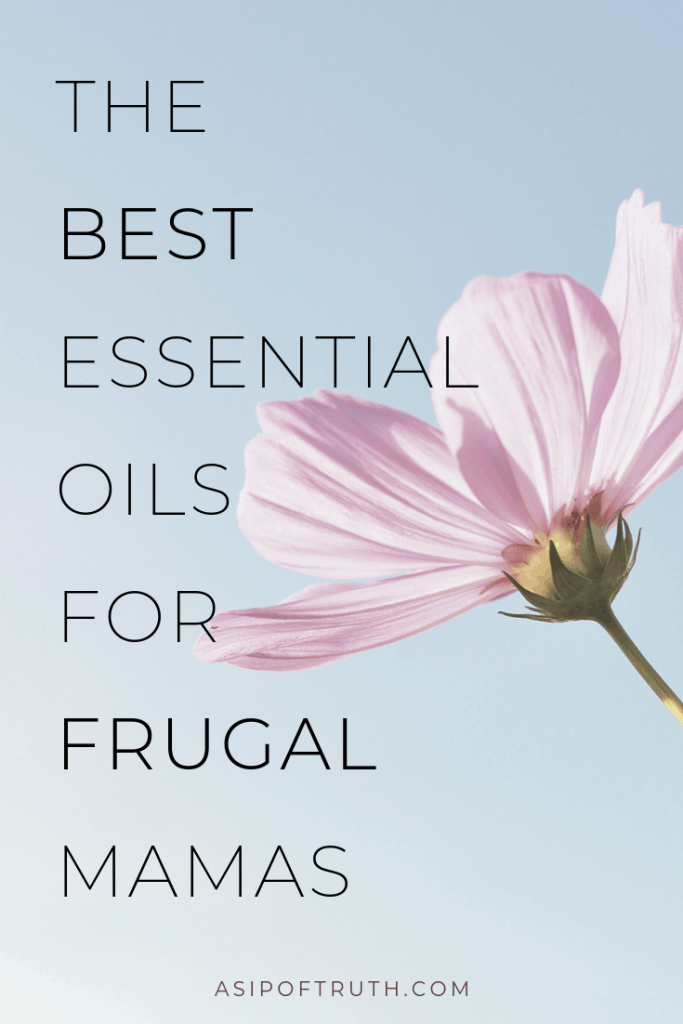 Top 7 Essential Oils For When You're On a Budget

Lemon
I absolutely love lemon essential oil! I like to diffuse lemon to freshen the scent of a room.
Lifts mood.
Lemon is an excellent cleaner and degreaser. I use it frequently in DIY cleaners.
Lemon is good for supporting the immune system. I have used lemon to support my baby's immune system while she is too young to have some of the more potent essential oils.
Removes sticky and gooey things off of surfaces.
Lemon is a natural disinfectant.
Thieves Young Living (YL) Blend
Even during tough financial times, we have ALWAYS had Thieves in the cabinet. It is worth having at all times!
It is sweet and spicy smelling. I think it smells like Christmas in a bottle!
Thieves is a blend desgined to support your immune system.
Can be used as a powerful cleaner.
Thieves kills colds and other sicknesses quickly.
It is a blend of Clove, Cinnamon Bark, Lemon, Eucalyptus Radiata, and Rosemary essential oils, this blend is one of YL's most popular products.
Kills mold and prevents it from coming back.
Lavender
Lavender is known as the swiss army knife of essential oils because it is so multi-purposed.
Lavender has antioxidant capabilities, helps with metabolism management, neurological health protection, antimicrobial agents, and is a skin soother.
Lavender is excellent for sleep support.
It is wonderful to use in lotion, soap, and balms because of its soothing and healing effects on the skin. Lavender helps heal burns (sunburn or otherwise).
Lavender is a powerful tool for coping with stress, depression, and anxiety.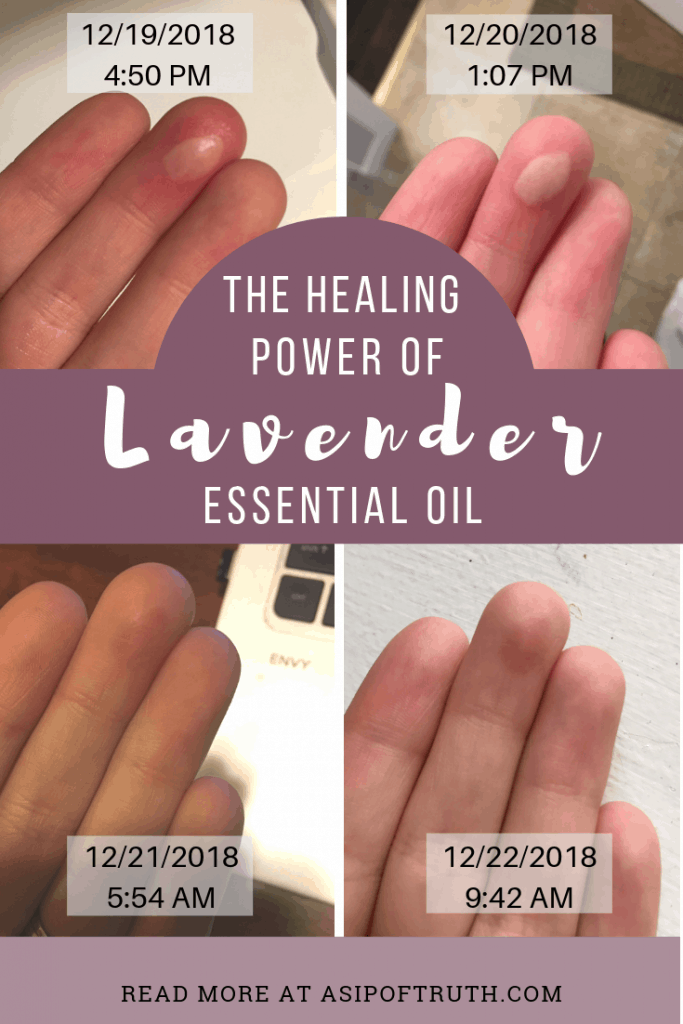 Eucalyptus
Eucalyptus is one of our go-to's as well. I have noticed colds and coughs going away within a day when I have used Eucalyptus frequently.
Eucalyptus works similar to Mucinex over the counter medicine; it is an expectorant. It helps get that mucus moving!
Grease fighter.
Highly antimicrobial.
Neutralizes bad odor.
Relieves itchy skin and dandruff.
Be sure to use Eucalyptus in a highly diluted rate, especially with children. Dr. Z has excellent dilution charts in his book, The Healing Power of Essential Oils.
RC Blend (YL)
This is a great little oil! (It comes in a 5ml bottle)
Excellent for clearing up a stuffy nose or a cough. It has all of the properties of Eucalyptus because it has three types of Eucalyptus in it!
It has a very motivating scent.
Good to diffuse at night for stuffy noses. Or you could add it to your shower for a nose-clearing steam aromatherapy session.
RC is a blend of Spruce, Cypress, and three types of Eucalyptus oils (E. globulus, E. radiata, and E. citriodora).
Peppermint
I used to have a love/hate relationship with peppermint essential oil. I love what it does for my body but I hated that peppermint gave me a headache. That was before Young Living- now I can enjoy peppermint headache free. That's the power of quality oils!
Aside from lavender, peppermint may be one of the most versatile of all oils. It helps treat stress, migraines, skin conditions, and digestive issues.
Combat side effects of cancer treatment.
Peppermint helps with nausea, vomiting and other stomach illnesses.
Fights against antibiotic-resistant infections.
Excellent for stopping/lowering fevers.
Eases muscle tension
Clear sinuses
Antiseptic properties help prevent or remove lice and dandruff, and eases allergies.
Helps achieve focus and concentration.
Purification Blend (YL)
It took me way too long to discover this oil! This is such a popular oil that Young Living has to limit purchases to one bottle per account per month.
This blend is made up of six essential oils for the ultimate weapon against odors. Citronella, Lavandin, Lemongrass, Rosemary, Myrtle, and Tea Tree.
This oil can freshen a room in minutes! I call it guilt-free Febreze.
Purification lifts mood.
Why I Use Young Living
I have tried a handful of other essential oil companies over the last couple years. My budget has always been an excuse for me to hold back in my wellness journey. I have learned since switching over to Young Living essential oils that quality is quality. The other essential oil companies provided great essential oils but Young Living provides my family with excellent essential oils. I trust that the essential oils I am using from Young Living are 100% organic and are 100% therapeutic grade.

I have found that Young Living has the largest amount of single and blend oils available.
Young Living has been a top competitor in the essential oil industry for over 25 years.
They test every single batch of essential oils.
I love their Seed to Seal promise.
I find comfort that I could go to any one of their farms and actually see the oils before and after distillation.
Discover How To Become A Wholesale Young Living Member Next!

The Last Thing You Need to Know About The Top 7 Essential Oils for Someone On a Budget
You have just read my go-to list of essential oils. This is the bare minimum of what we have in our essential oil kit. I know other's in my team have their own favorites, maybe you will too! When you sign up as a Young Living member and receive your starter kit, you will receive 11 of the most popular essential oils AND a diffuser!
Try my top 7 essential oils out for yourself and gain health for your family today!